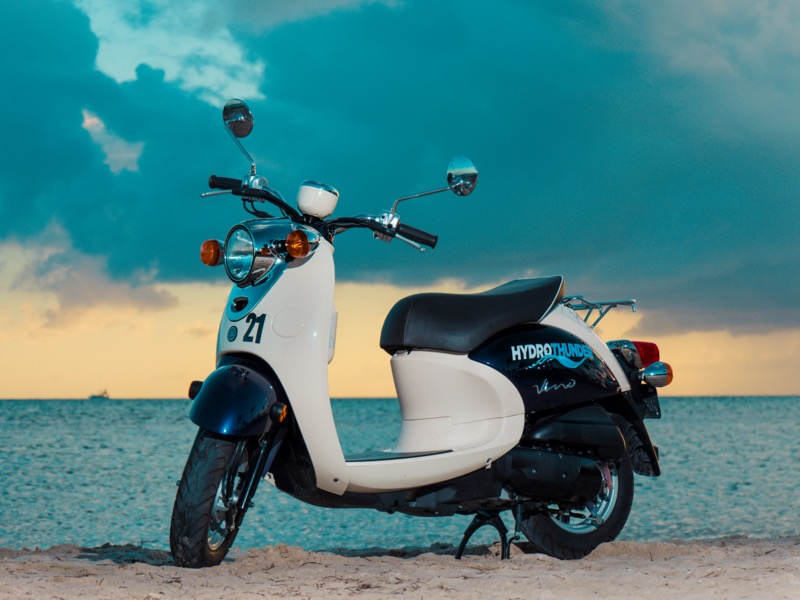 ONE PASSENGER SCOOTER RENTAL
Starting $35/3 hours
Vino Single Rider Yamaha Scooter
Each additional day - $35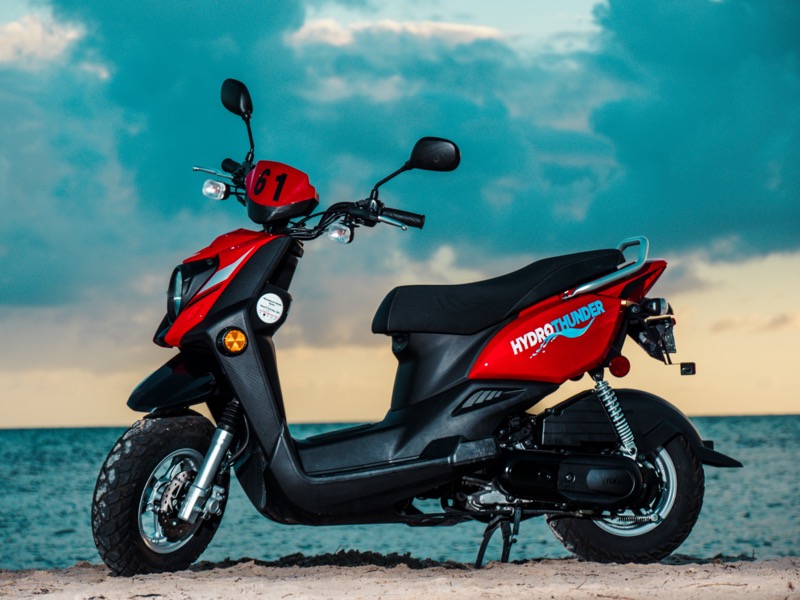 TWO PASSENGER SCOOTER RENTAL
Starting $45/3 hours
Zuma Double Rider Yamaha Scooter
Each additional day - $45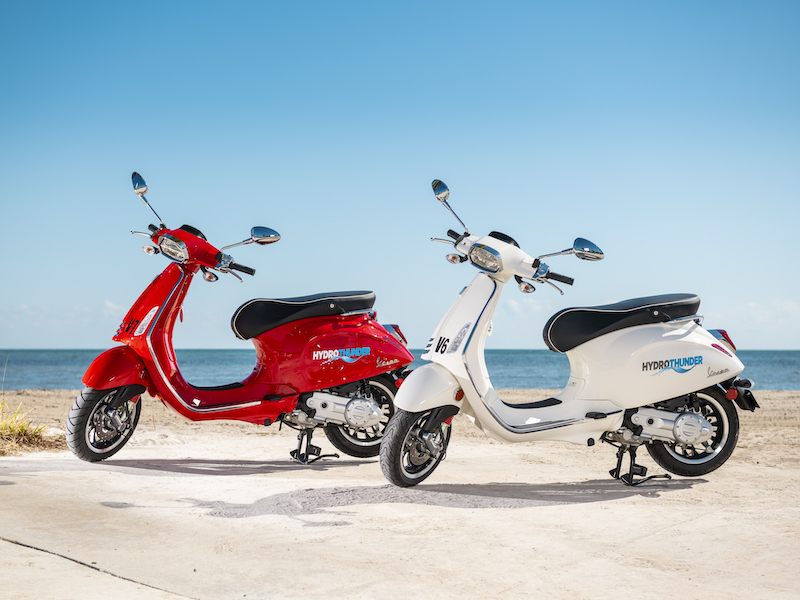 TWO PASSENGER VESPA SCOOTER RENTAL
Starting $65/3 hours
Double Rider Vespa Scooter
Each additional day - $65
Must be at least 18 years old to rent a scooter.
Valid drivers license and credit card required to rent.
Children 16 and under are required to wear a helmet.
No alcohol consumed before or during the rental period.
Renter must pass a safety check ride with a member of the Hydrothunder staff.
*Please allow 1 hour for online bookings to be processed.
**Cancellation Policy – Contact HydroThunder up to 24 hours before reservation time to receive a full refund.
SCOOTERS RENTALS IN KEY WEST
If the weather is a little on the hot side to ride a bike come check out Hydro-Thunder of Key West's new fleet of single and double passenger scooters. Nothing beats having the freedom of cruising the colorful streets of Key West scooter style! Once you have picked up your scooter rental, take a trip back in time as you visit The Ernest Hemingway Home & Museum, The Harry S. Truman Little White House, or the famous Mel Fisher Maritime Museum, which features priceless gems from the Spanish galleon Atocha. The scooters are easy to maneuver and park. These two wheel gems are definitely the best way to keep cool while soaking up the beauty of the island.